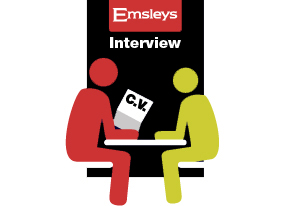 Housing

0844 939 0060

Wills & Probate

0844 939 0065

Personal Injury

0844 939 0066

Family Law

0844 939 0067

Commercial

0844 939 0068

Conveyancing

0844 939 0069

Estate Agency

0845 074 5566
Current Vacancies :-
Head of Family Team Vacancy
Emsleys have a vacancy for a Head of Family based at our Viscount Court offices in Rothwell. The successful candidate will be responsible for leading a team of 3 fee earners and 3 support staff. We are interested to hear from candidates who have experience in the following areas:
• Divorce and judicial separation proceedings
• Ancillary relief matters and financial disputes
• Private and public Children Act proceedings
• Cohabitation disputes
• Domestic violence and injunction applications
• Mediation advice
• Court work and advocacy
• Member of Law Society Family Panel or Accredited Resolution specialist
• Marketing and team development
• Collaborative law specialist
This is an exciting role which will be key to the development of our Family law department. If you are interested in this position, please forward your cv and covering letter including current salary package to the addressee below.

How to apply
If you are interested in a position, please forward your cv and covering letter to:
Corinne Pujara
Human Resources Manager
Emsleys Solicitors and Estate Agents
35b Main Street
Garforth
Leeds
LS25 1DS
corinne.pujara@emsleys.co.uk

Need a solicitor
to handle all the legal requirements ?

Making a fresh start?
Need help finding your new home?

mail

Corinne Pujara
- e
My Biography
Past
BA (Hons) English Literature, Loughborough University
Human Resources Manager, Poulters, Marketing Communications
Senior Human Resources Advisor, Carillion plc
Present
Human Resources Manager covering all areas of people management for the firm
Licentiate Member of the Chartered Institute of Personnel and Development
Thinks
Treat others how you wish to be treated
Proud
Of her lovely daughter and 'cricket mad' son