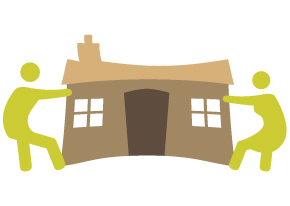 Call now on the Emsleys Family Law Helpline:
0844 939 0066
Property & financial matters Leeds
When relationships break down and couples decide to separate, there are many factors to consider. We'll help and advise you on issues such as:
The family home and finance, including the division of pensions, companies, shares, savings and other assets

Maintenance

Arrangements for children

Making and amending Wills
We've found that most disagreements about financial arrangements can be settled by negotiation. After sharing details of your financial situation we can then offer our expert advice as to what is a fair settlement.
If agreement cannot be reached, we'll help you through the process of applying to court to ask a judge to decide how the assets should be divided. This includes issues of maintenance, division of capital, transfer or sale of property, and the splitting and sharing of pension benefits.
How we can help
Our Leeds based Family Law team are experienced in all stages of financial court proceedings following divorce, from initial separation to trial. We offer advice with regards to all the potential legal consequences of separation, help you reach a financial agreement, negotiate with your spouse or their solicitor on your behalf, and represent you in court if needed.
If you don't feel the time is right to divorce we can also prepare separation agreements setting out terms of any agreement reached after a relationship breakdown.
Questions & Answers
Q:
What will happen with the assets of the marriage?
A: The aim is to share out the assets of the marriage fairly, taking into account all relevant circumstances.
The court is directed to a list of factors which have to be considered when deciding what is a fair arrangement. We will advise you about the relevance of each factor in your case. In some cases, an equal division of the assets is the right outcome, but this is not always the case. The court can make a range of financial orders such as instructing one party to pay maintenance to the other, to make a lump sum payment, adjusting property ownership or sharing pension assets.
It's very important to seek advice from an experienced family lawyer when considering what settlement is right for you and your family as this area of law can be complex.
Q:
Will I have to sell the house and find somewhere else to live with the children?
A: Not necessarily. If you can afford to continue to live in the family home and there is not really enough equity in the property to enable you to buy a suitable home for your children if it's sold, in certain circumstances the court will order that the family home need not be sold until the youngest child reaches 18 or completes education.
If this kind of order is made, the house would be sold at a later date and the proceeds shared then. If the person who is caring for the children in the house remarries or lives with a new partner, this may also trigger a sale of the house. We can advise you as to the type of arrangements or orders that the court is likely to make in your case.